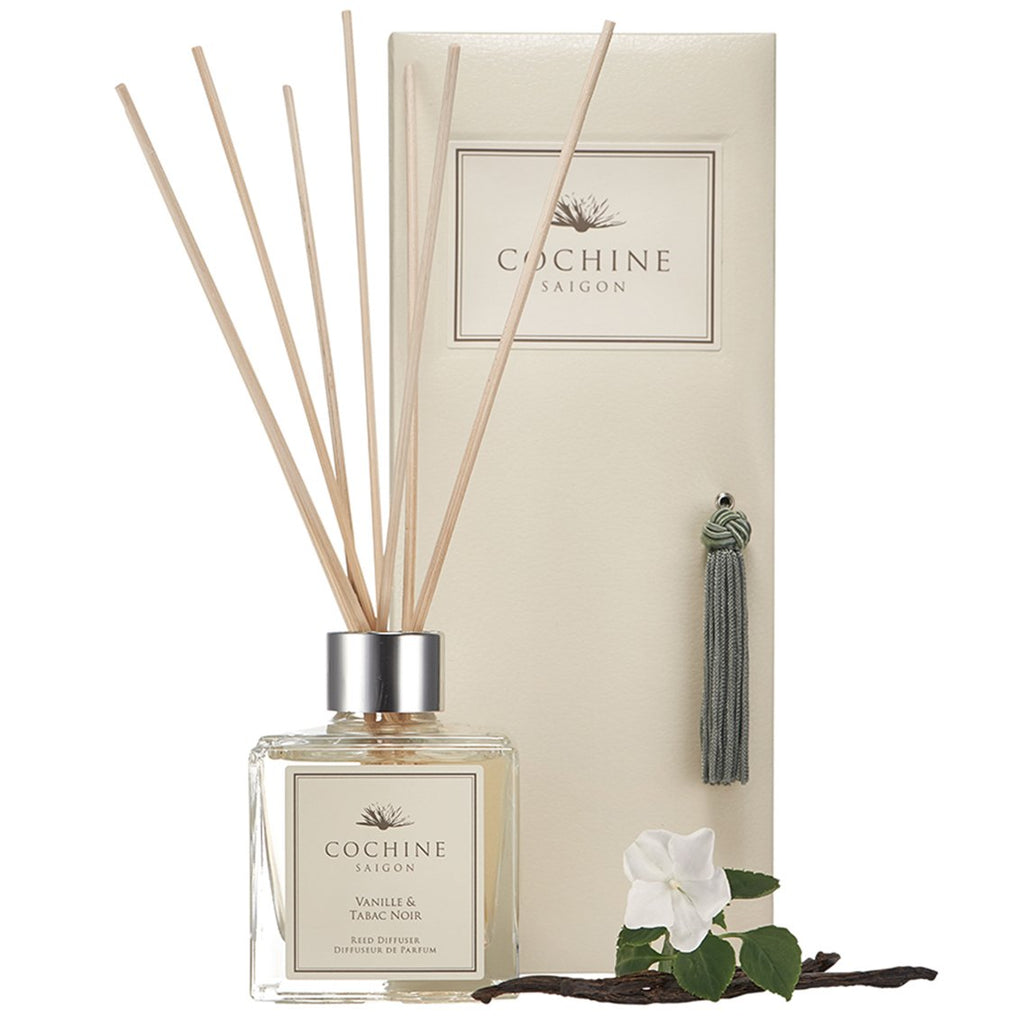 Cochine Vanille & Tabac Noir Reed Diffuser
Cochine Vanille & Tabac Noir Reed Diffuser
Classic notes of vanilla bean and warm hints of patchouli are balanced with soft, sensual tones of tobacco flower. Extracts of cardamon, nutmeg and basil, lend a delicate spiciness to create an overall effect that is rich and sultry.
Containing the finest essential oils, Cochine reed diffusers will visually and aromatically give your room a unique and subtle elegance. 
Arrange between 4 and 8 rattan reeds into the bottle and let them absorb the oil to create a perfect background scent for your home.
All our reed diffusers are alcohol free.