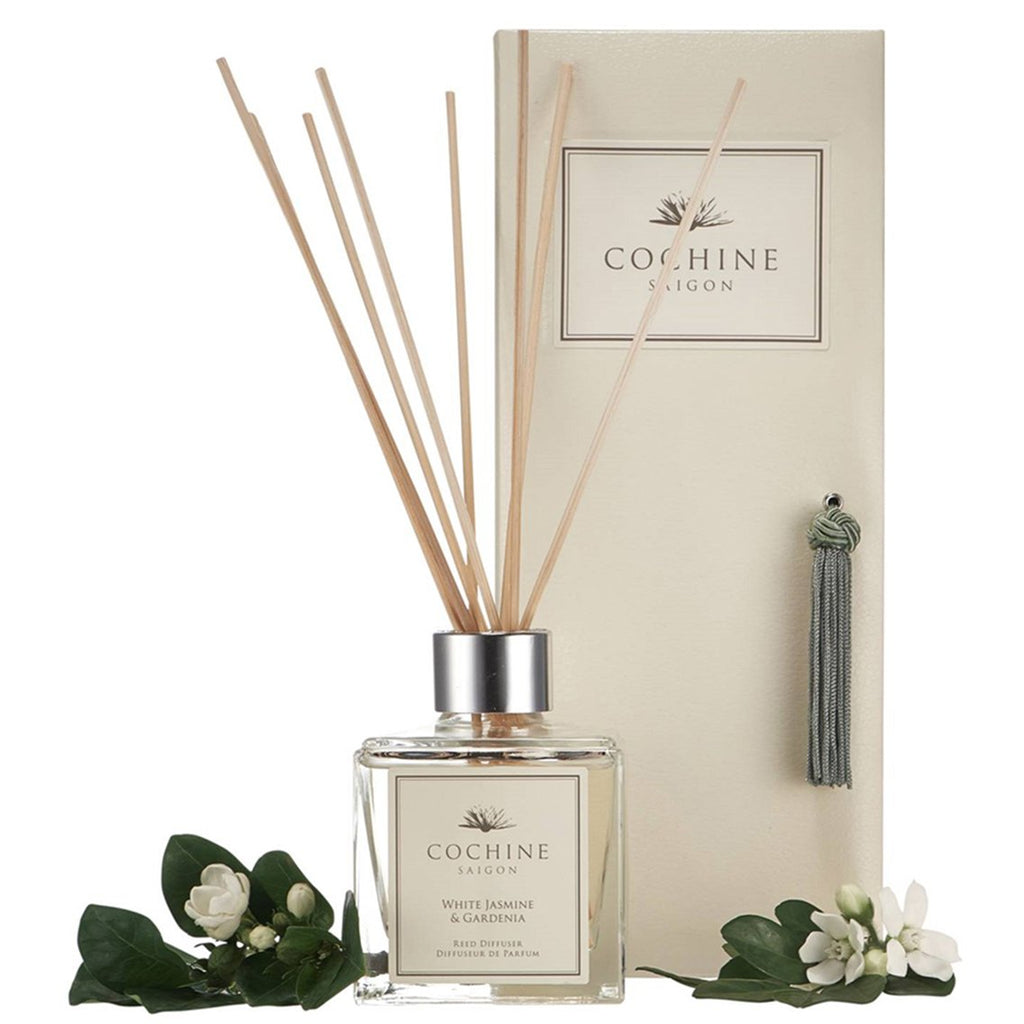 Cochine White Jasmine & Gardenia Reed Diffuser
Cochine White Jasmine & Gardenia Reed Diffuser
This elegant diffuser evokes the lush floral scents that infuse the sun-filled streets and gardens of Saigon. White petals of jasmine, gardenia and peony combine to unfold an enchanting aura that is soft yet elegant.
Containing the finest essential oils, Cochine reed diffusers will visually and aromatically give your room a unique and subtle elegance. 
Arrange between 4 and 8 rattan reeds into the bottle and let them absorb the oil to create a perfect background scent for your home.
All our reed diffusers are alcohol free.