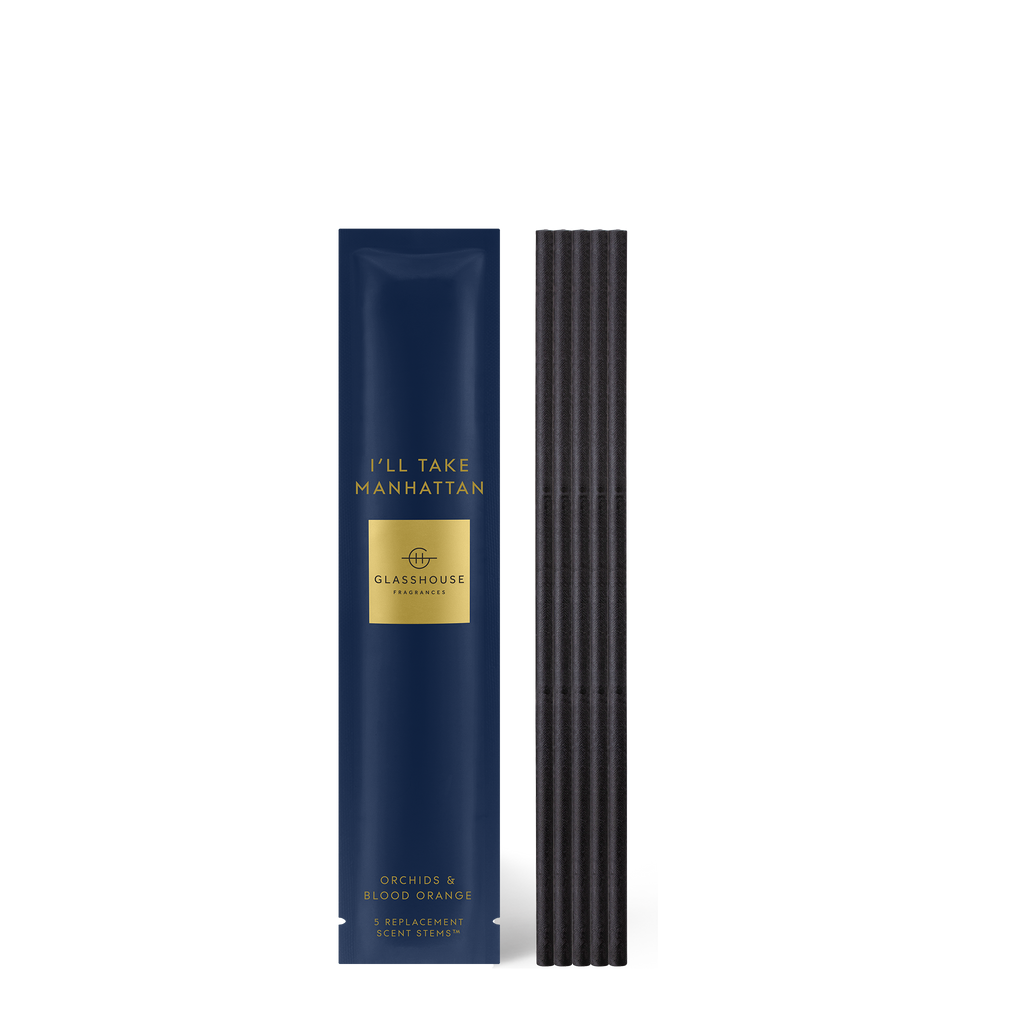 I'll Take Manhattan Replacement Scent
I'll Take Manhattan Replacement Scent
Orchids & Blood Orange 
Replacement Scent Stems
An extra 5 scent scene refills the ambiance need never end. Exotic orchid, bold rose and amber invoke the electric energy of the Big Apple. 
Place the scent stems into the Glasshouse Fragrances metal vessel ( sold separately), ensuring it's placed on a flat surface away from open windows or vents. 
Replace your scent stems every 30 days to refresh your fragrance or to increase their strength.