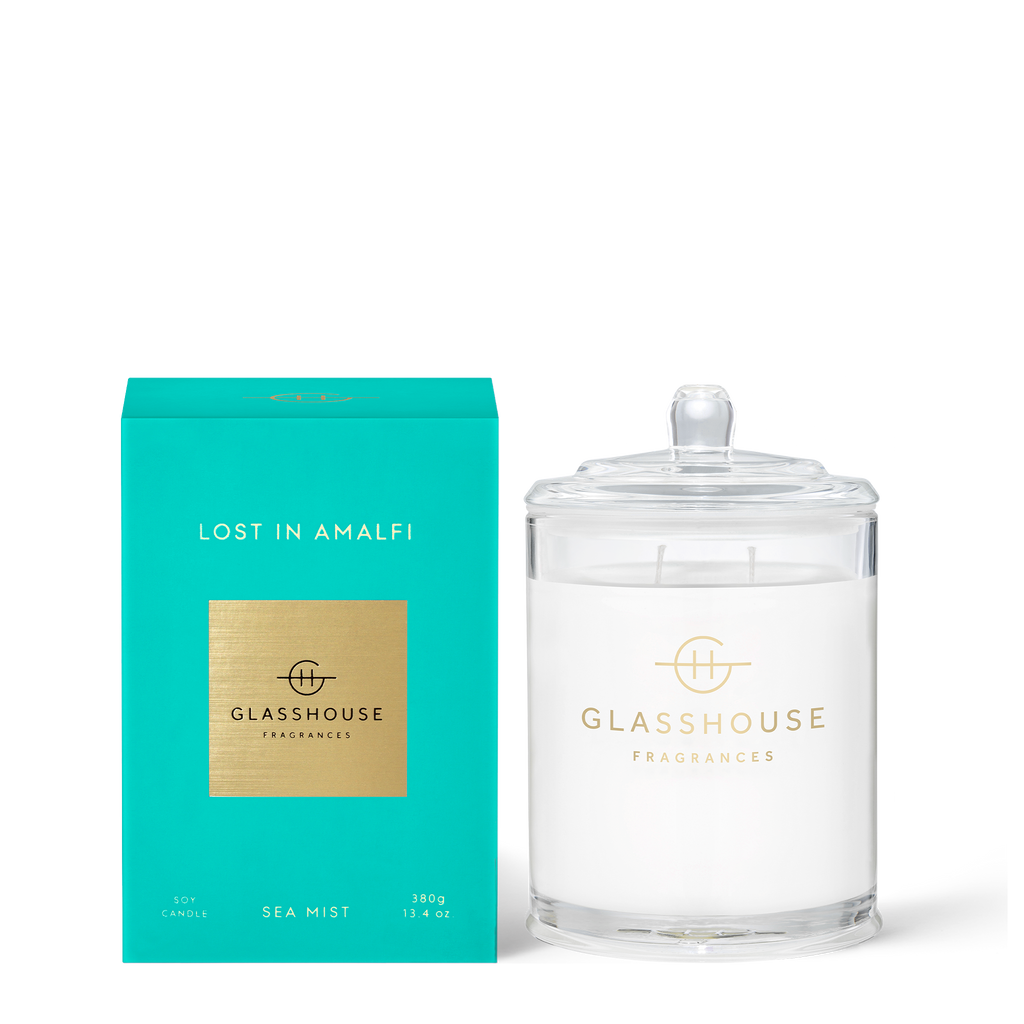 Lost in Amalfi Candle
Lost in Amalfi Candle
Sea Mist 
13.4oz Triple Scented Soy Candle 
Impressions of crystal clear water and zesty Limoncello come from freesia, lime and moss. A transcendent everyday luxury, it created instant ambiance. 
An enduring fragrance that can be powerful in a smaller room and more subtle in a larger area. 
Awaken to the fragrance of freesia, lavender and lime, enlivened and relaxed, siesta satisfied. Still with some of the sun and salt spray from before, and ready for more. Find yourself where the days sparkle like the sea and another Limoncello.