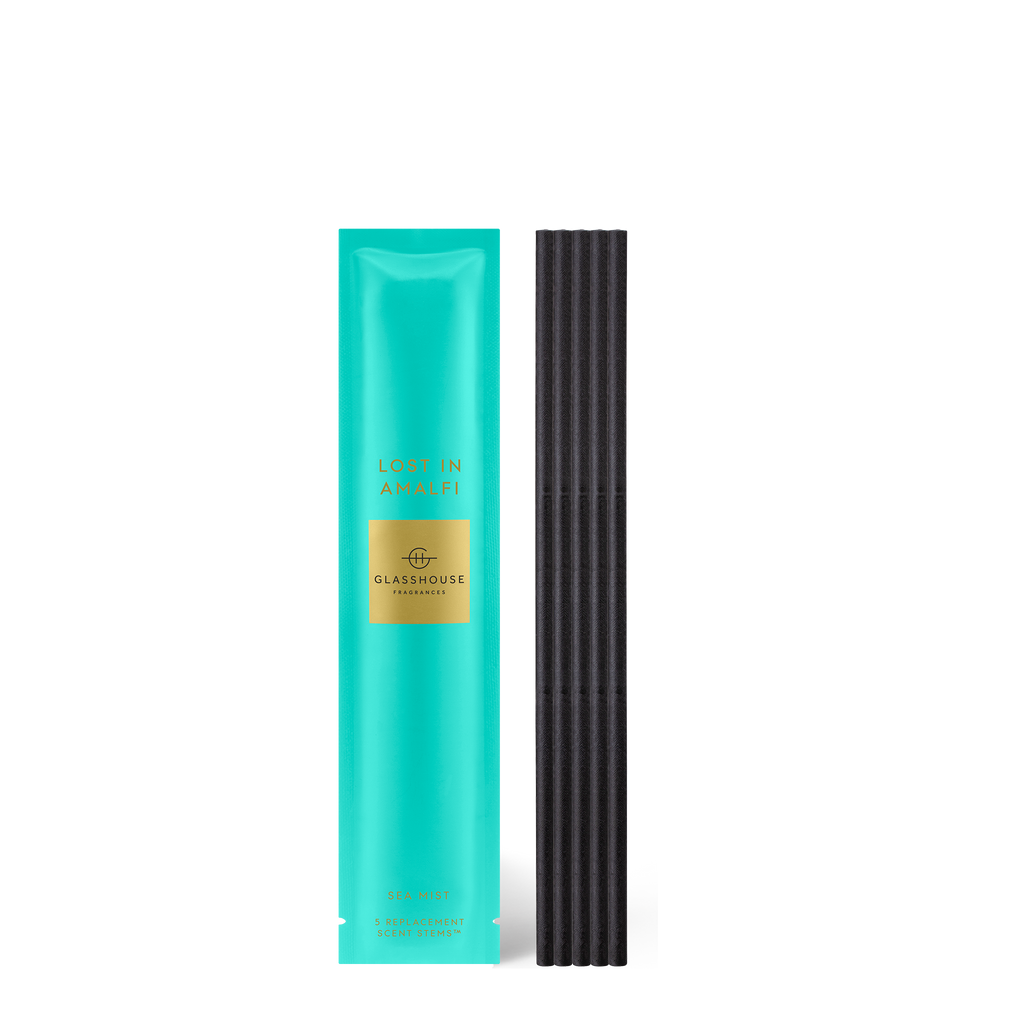 Lost in Amalfi Replacement Stems
Lost in Amalfi Replacement Stems
Sea Mist 
An extra 5 scent scenes refills the ambiance need never end. Impressions of crystal clear water and zesty Limoncello come via freesia, lime and moss. 
Place the scent stems into the Glasshouse Fragrances metal vessel (sold separately), ensuring it's placed on a flat surface away from open windows or vents. 
Replace your scent stems every 30 days to refresh your fragrance or to increase their strength.