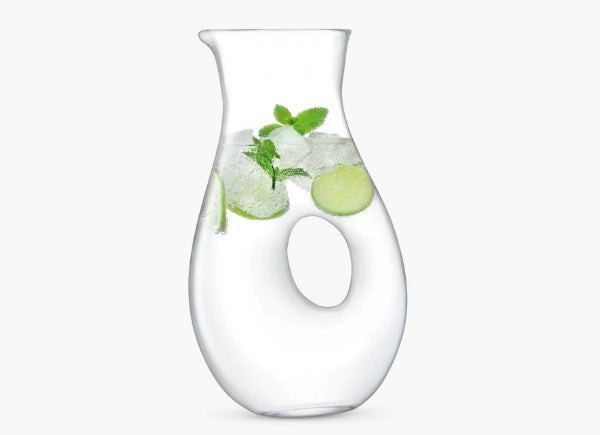 Ono Jug by LSA International
Ono Jug by LSA International
A generously proportioned mouth-blown glass jug with a curve shape. The hollow in the centre of the body is created by piercing the glass while hot and shaping the follow using wooden tools. 
Mouth-blown glass
Curved shape 
Generous capacity 
Glass pierced while molten to create handle
Due to its handmade nature, the size of this item may vary slightly. 
Height: 12in Width: 7.28in
Care: Hand wash in warm soapy water and dry with a soft cloth.