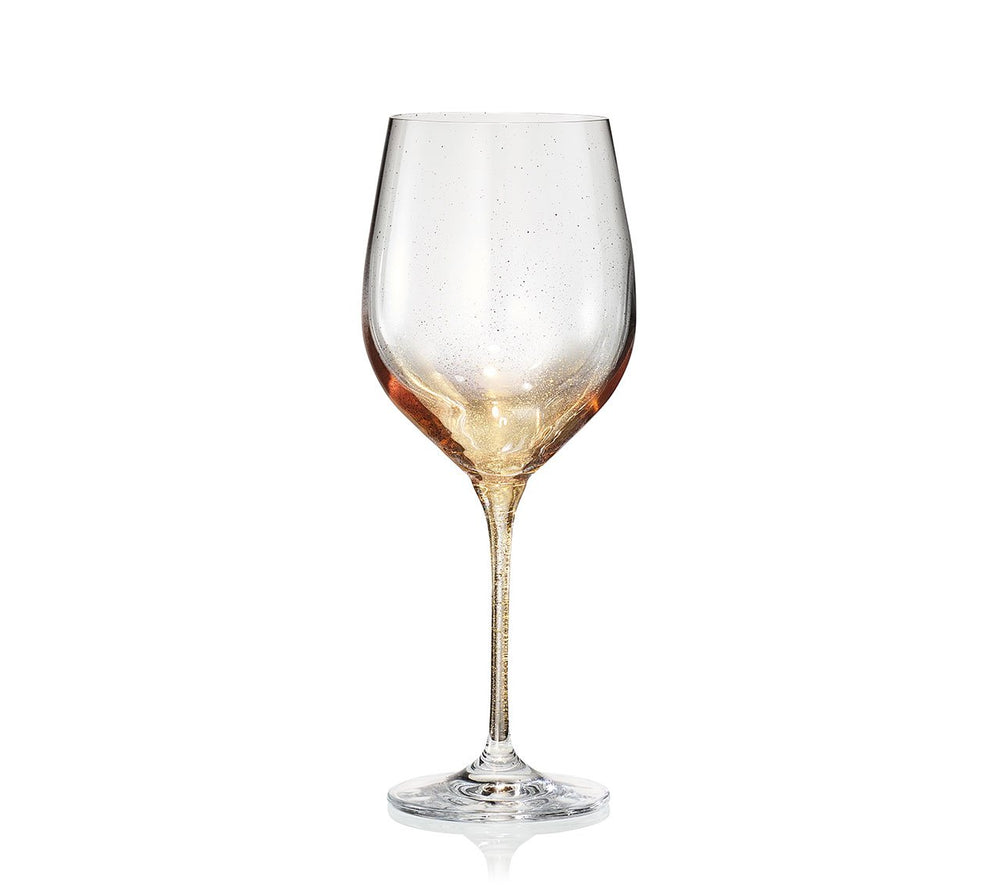 Orion Wine Glass in Gold S4
Orion Wine Glass in Gold S4
Named for one of the most recognizable constellations, the Orion Collection features hand-sprayed gold on delicate glass creating an ombre effect. This  subtle yet elegant treatment elevates this stunning Wine Glass. Due to the hand-crafted nature, no two pieces will match exactly. Hand wash only. Available in a Tumbler, a Wine Glass and a  Champagne Flute.
COLOR: Gold
DIMENSIONS: 3.75" x 3.75" x 9"
WEIGHT: 2 lb.
MATERIALS: 100% Crystalline Glass, 24K Gold Spray
CARE: Hand wash only.